This website is you about my stolen Rolex Submariner 168000 full set (transitional model or tripple zero) from 1988. It has been stolen by Mark (John) Stenner from Australia. He did this in the period February and March 2016. During this period he stayed in the UK. Through this website I want to trace my Rolex submariner 168000 in order to get it back. First let me tell you some details about my Rolex Submariner, the thief Mark Stenner and how he stole my Rolex using Ebay and PayPal.
Details about my Rolex 168000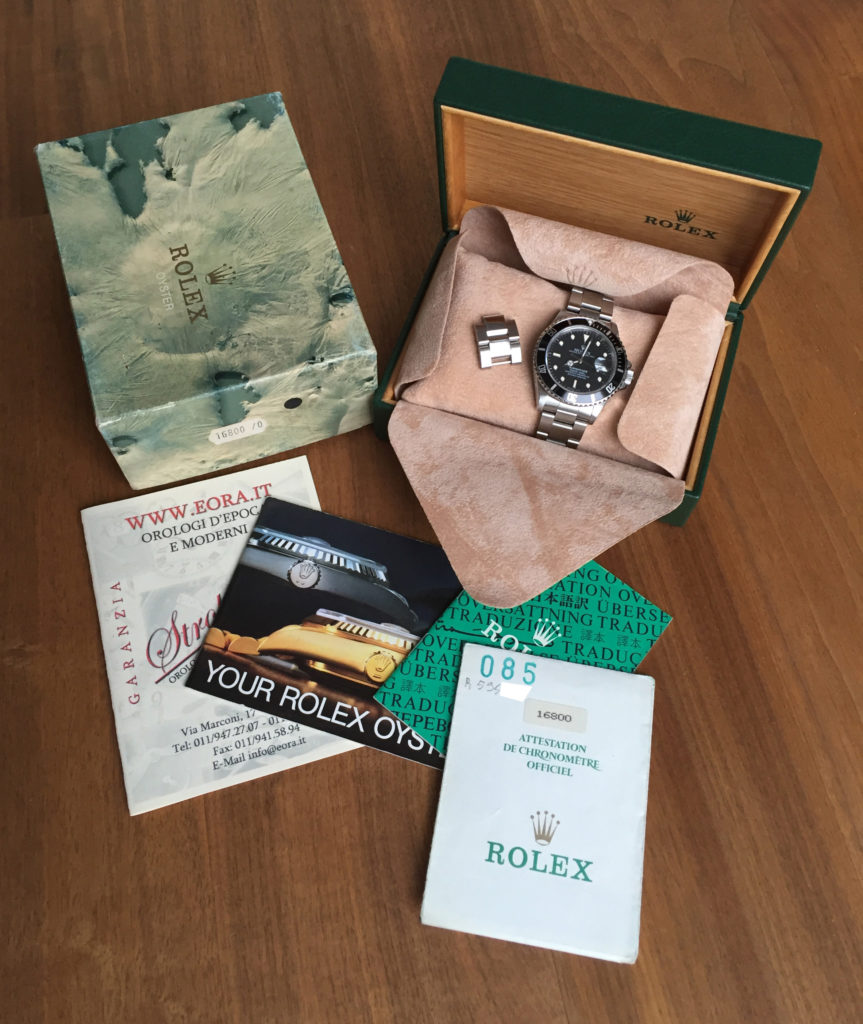 The Rolex involved here is a Rolex Submariner 168000 from the year 1988. The so called tripple zero. This is also the transitional model. It was the Submariner model between the Rolex Submariner 16800 and the later Submariner 16610. These 168000 Submarines were produced for about one year and are very rare. In this case it even concerns a full set Rolex 168000. Full set means that all original papers, all attachments and boxes were included. So even rarer. This Submariner was unpolished and in mint condition. Serial number is R594905. It even had the original 1988 bracelet, claps code L2.
Basic Info about my Rolex Submariner
Brand: Rolex
Model: Submariner
Ref. No: 168000 (triple zero)
Code: R594905 (sold in 1988)
NOTICE THE 085 ON THE PAPERS
Year: 1988
Movement: Automatic
Case material: Steel
Case Diameter: 40mm
Dial: Black
Bracelet: Steel original Rolex, 93150 with 593 end links, claps code bracelet L2 (= 1987)
Condition: 1 (mint)
Box: Original Rolex
Papers: Original Rolex
Estimated value (2016): € 6.000 / $ 7.000 / £ 5.000
Estimated value now (2021): € 12.000 / $ 14.000 / £ 1 1000
The thief, Mark Stenner
The thief is a certain Mark Stenner. His email address is markjohnstenner@yahoo.com.au. Therefore his full name is probably Mark John Stenner and lives in Australia. Feel free to mail this criminal person and condemn him. The telephone number he gave me was an UK number: 0044 2895 438992. His Ebay username is marstenne0. And BEWARE! He is still active on Ebay.
Details about Mark Stenner:
During the time that he stole the watch (February / March 2016), he said he stayed in the UK.
The theft of the Rolex using Ebay and PayPal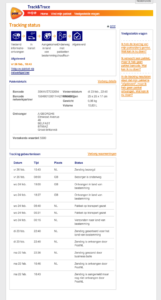 How did Mark Stenner or Mark John Stenner stole my precious Rolex? He bought the Rolex through Ebay on the 17th of February 2016 for £ 5005,- include shipment. He payed by Paypal. It lasted a few days before I could have the money. After a few days the money was released by Paypal.
On the 22th of February 2016 I sent the insured package with track & trace on Mark Stenners' request to the following address:
ANDREI GEORGHE
Elmwood Avenue 46
BELFAST
BT96AZ
Groot-Brittannië
And on the 26th of February the package was delivered. So far so good. Then, on the 8th of March the money was withdrawn. Paypal could not tell what happened, only that the buyer (Mark Stenner) has withdrawn the payment. After a week the case was closed by Paypal and the money was gone. No Rolex and no money.
Mark Stenner used to use also the service of Forward2me because other addresses he uses to sent bought Ebay-items to, are (thanks to helpful Ebayers):
Gheorghe Andrei
53822 York House
Green Lane West
Preston, Lancashire
PR3 1PR
In this case he also used Gheorghe Andrei as middle person.
Incidentally, Paypal nor Ebay do anything about this issue and let this thief just continue acting on their platforms.
The role of Andrei Gheorghe and Paul McCay from Belfast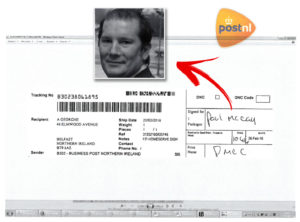 The package was sent to a certain Andrei Gheorghe in Belfast (Elmwood Avenue 46, BT96AZ, Belfast). On this address a certain Paul McCay (Senior Recruitment Consultant at Black Fox Solutions) signed for receiving the package. The role of these men are not certain, but attempts to get in touch with Andrei Gheorghe and Paul McCay failed until now. None of them is responding to any kind of contact.
Information about Mark Stenner or my Rolex
If you have any information about thief Mark Stenner or about my Rolex Submariner 168000 with serial number R594905 please contact me. Any information about Andrei Gheorghe and Paul McCay is welcome as well.